This project was part of a studio focused on sustainable design, where all projects had to be hand-drawn.
The assignment was to design a village which depended on a factory of our choice for its livelihood.

The landscape of the site was stratified with multiple layers of rocks, which created sharp stripes along the side of the mountains. The slanted roofs of the village and the cheese factory play on this stratification and the rammed earth construction disappears into the slopes leading down to to dam.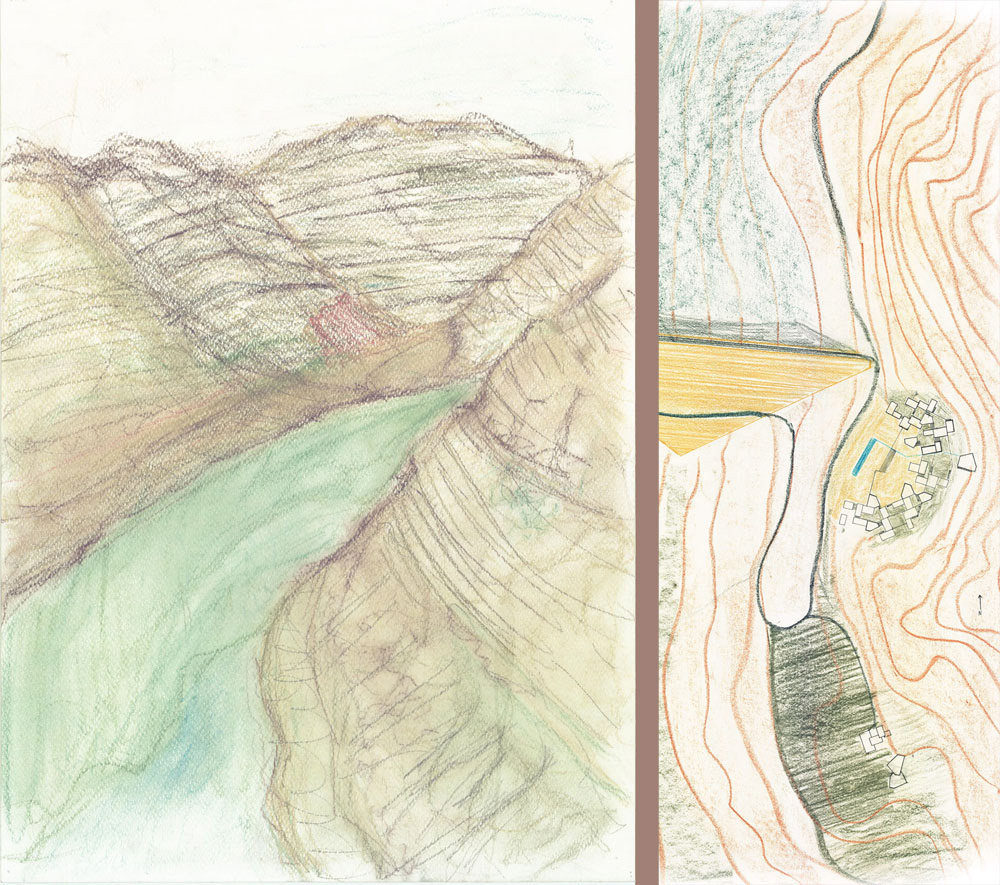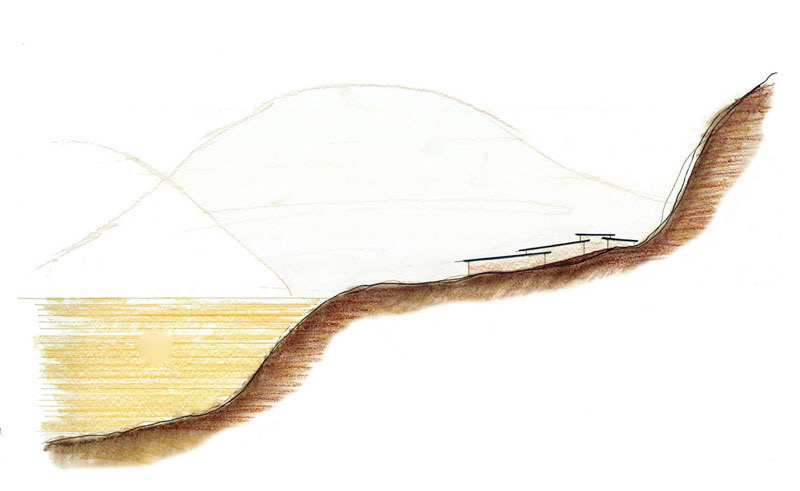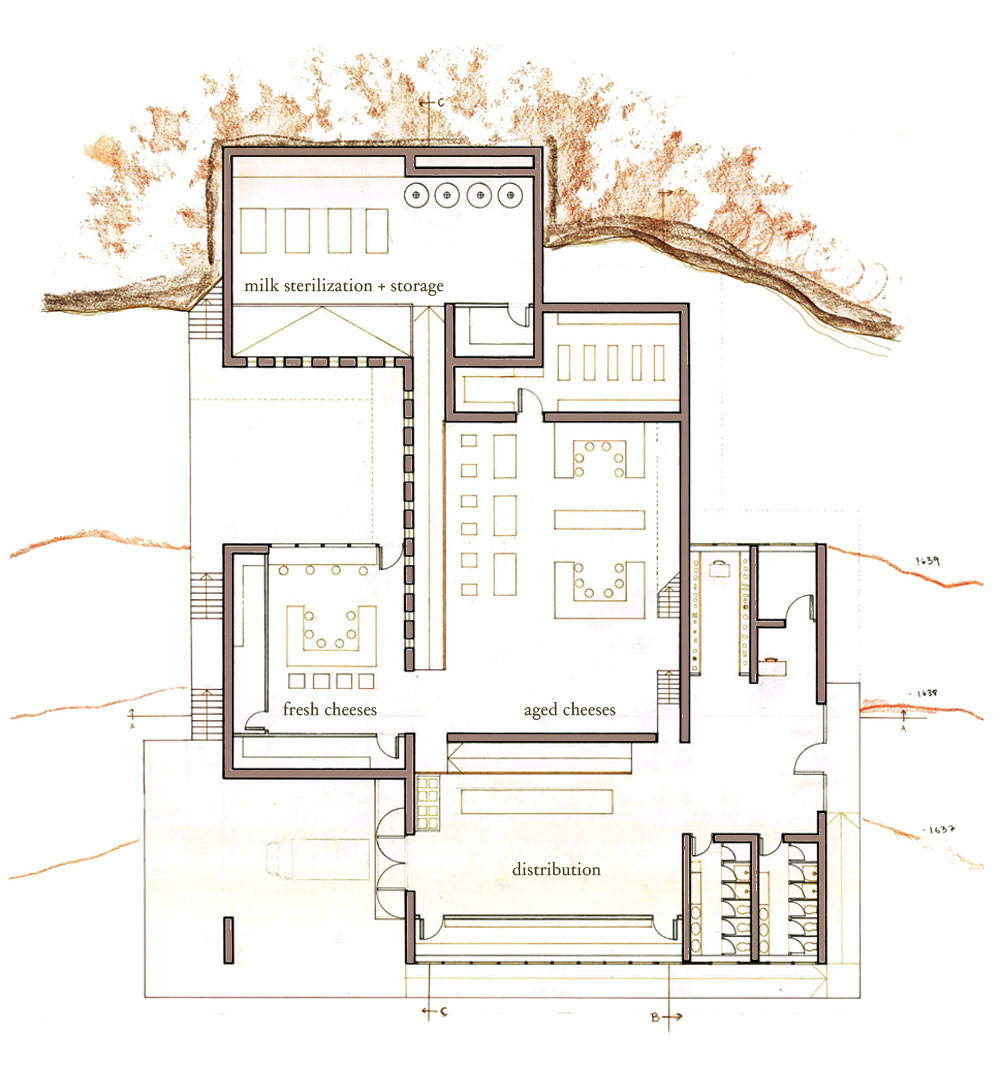 The village  is located downhill from the factory, and slopes down towards a main central court. The housing units consist of private living spaces, with larger shared semi-private units as dining and leisure spaces.